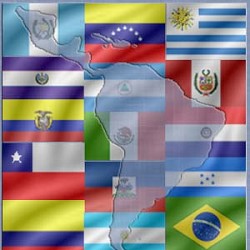 Miami Office


INDEPENDENT MARINE CARGO SURVEYOR & SHIP'S INSPECTOR
Few years back
A day of September 1985, only few weeks after being graduated from the Italian Nautical College, a Deck Cadet boarded the "Staffetta Ligure," a Ro-Ro vessel owned by "Tirrenia di Navigazione" ..and the salty story begun.
Winter 1985 ... one of the worst in Italy of the last 50 years. The day we berthed at Sampierdarena, Genova (where the famous Old Lighthouse "Lanterna" is located,) still lives in my memory, with the idyllic view of a white sea: for the first time after many years, the snow covered the entire port and the ships all. Six long months of very rough seas, many times with Beafourt Force of 9 and sometimes 10.
This tough beginning of my career came finally out just as a challenge to discover and gain knowledge—things a simple shore job would have never offered to a 19 years old man.
A Life at Sea
After my first six months in the Mediterranean Sea were completed ,in 1986, I again enrolled as Deck Cadet joining Carnival Cruise Lines for a new contract of 6 more months at sea on board the TSS Mardi Gras, a beautiful cruise ship (former a general cargo named "Empress of Canada"). At the time, Carnival had just two more ships (the Festivale and the Tropicale), …
and it was thanks to my time with such great company that I met and learned from some of the most prestigious Worldwide Masters of Merchant Ships of that time: Masters coming from such transatlantic ships as the Michelangelo and Raffaello, two of the last Italian passenger ships sailing from Genova to New York (proud followers of "Titanic" just to give the idea).
Every day for 6 months at 0330am "Barbaccia" an old Seaman used to wake me up knocking like mad at my cabin door.The familiar darkness would be there waiting for my eyes, and then my job with the Chief Mate on the Deck Bridge would start. It always was my main priority to try to obtain the most knowledge from him, directly at sea, and acquire all the secrets and skills of one of the most beautiful professions. At each new day'sdawn, my good friend the "sextant" was ready to observe the "height "of stars and planets, in order to acquire the ship's position...in the same way the ancient seafarers used to do.

My third ship was the Festivale,once again with Carnival Cruise Lines, where another 6 more months allowed me to complete my 18 months at sea as Deck Cadet. Once back to my home country, Italy, I studied hard for the Officer Grade Examination, which enabled me to enroll next time as Third and Second mate.
Being also a fresh Dad, I decided to navigate closer to my new family in Italy, therefore sadly, I had to say goodbye to Carnival, and begin in the Mare Nostrum with Navarma Lines, an Italian Ferry Ships company with services from Italy peninsula to the different islands such as Sardinia & Elba. My first time as Second Mate took place there, in charge of all Navigation and Safety department.

And other 6 months passed by and more skills and more experience were gained on top of the rough seas. But sorry, I'm realizing now that instead of a book this should be a web site page, so to be more concise I just can say that ships after ships, months after months, ocean after ocean, examinations after examinations(and finally obtaining the big "Master License Grade") the years passed by, and after 20 at sea, having circumnavigated the world itself, experienced the most various kind of ships, I surely can say I found myself as a serious Professional of the Sea.


So, if you're looking for somebody to work for you, with solid knowledge about Ships and Sea—knowledge not only extracted from books or study, but primarily learned hands-on through many years of experience gained at sea, on board of real ships in harsh conditions with the constant struggle the element proposes, with unforeseen problems that occur when land is thousands of miles away—then you're looking for not only a Professional, but a Seaman, You're looking for Capt Alfonso!
I invite you to contact me for any kind of Sea/Ships/Cargo needs you might need to help with, in addition to the ones mentioned in Services page



See You soon,

Home | About | Contact | Information Links
News | Photo Gallery | Services | Site Map
Copyright © 2018 WWW.TRABUCCO.US All Rights Reserved.